M1600 HD Commercial Manure Spreader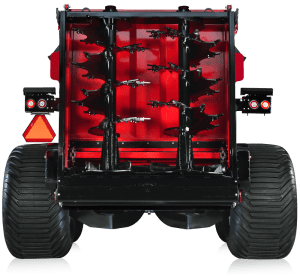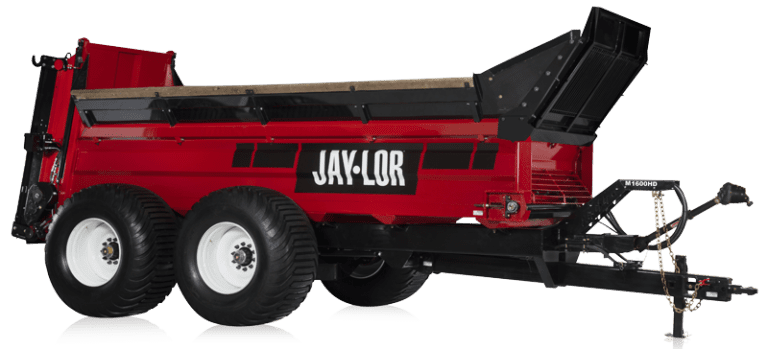 Specifications
Struck Capacity

600ft³ | 17.0m³

Heaped Capacity

1000ft³ | 28.3m³

Overall Height

140in | 356cm

Overall Length

375in | 953cm

Overall Width

138in | 351cm

Inside Body Height

50in | 127cm

Inside Body Length

240in | 610cm

Inside Body Width

78in | 198cm

Loading Height

111in | 282cm

Pto Speed

1000 RPM

Beater Speed

405 RPM

Recommended Tractor Class

150-250 HP

Floor Thickness

1/4in | 6mm

Side Wall Thickness

3/16in | 4.8mm

Standard Tires

445/65 R22.5 Radial

Recommended Tires

800/45 26.5 BIAS

Standard Wheel Assembly

Tandem Walking Beam
Our Jaylor manure spreader is easy on horsepower and retains a lot of moisture. It's built for rugged terrain, and it's stood the test of time. We're thrilled with the performance.

Rob Sutton
Sutton Farm
We have a Jaylor 5575, and it's our second piece of Jaylor equipment. We've only had to do regular maintenance on the machine, which makes using the mixer simple and convenient.
Richard Dean
Ash Grove, Missouri
Built with simplicity and specifications tailored to conquer rugged terrain for more extensive operations, Jaylor's M1600HD manure spreader is made to stand up to the test of time.
The Jaylor 1600HD Manure Spreader offers the second-largest holding capacity of the entire Jaylor Manure Spreader line. Operators enjoy the increased heap capacity of 1000ft3 aired with a 600ft3 struck capacity, allowing them a generous increase of spreading volume.
Quick-attach vertical beaters and a hydraulic guillotine door allow The Jaylor M1600HD spreader to achieve a full 40′ of consistent spread from both to back and cross the width of the spreader.
Each beater is reinforced with 2-1/4″ bearings, allowing the spreader to withstand regular abuse from large stone, frozen chunks and other debris commonly found within a typical spread.
Commercial-grade highway axles, breaks, and oil bath hubs are all standard equipment for the Jaylor M1600H, allowing peace of mind and virtually zero maintenance concerns for operators.
After using the M1600HD manure spreader for only a few minutes, you'll understand why Jaylor says: "Because Simplicity Matters."
Features
Hydraulic Brakes
Overrun Clutch Gearbox Protection
High-Speed Cambered Commercial Axles
Manual Implement Jack
Wood Protection Rail
Large Viewing Window
Spring Suspension Tongue
LED Road Lights
Dual Floor Chain Drive Gearboxes
Commercial Grade Tubular Chassis
Grade 100 Floor Chain w/ One Piece Slat
Heavy Duty Walking Beam Axle
7 Position Adjustable Axle
Saftey Chain
Standard Features
HD RT1000 Floor Chain Drive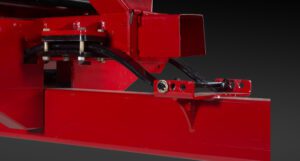 HD Spring-loaded Tongue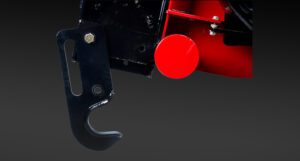 Rear Beater Assembly Unhooked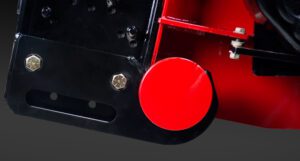 Rear Beater Assembly Hooked
Videos
Jaylor M1670 Manure Spreader Pen-Pack Demo
Jaylor Introduces New Manure Spreader Line