News and Events
Join us at these Trade Shows and Events through-out the year! At this time, we'd recommend scheduling a personalized demonstration with your local dealer as most events and trade shows globally are regularly being cancelled or rescheduled. If you would like to book a virtual demo drop us a line and we'll set it up with your local dealer.
National Farm Machinery Show
The National Farm Machinery Show is a yearly trade show that offers the most complete and cutting-edge selection of agricultural machinery in the farming industry. Industry members, experts, and farmers from across the country and around the world come to gain hands-on experience and knowledge of the latest tools in agriculture.
In a typical year, the Kentucky Exposition Center is filled with over 890 exhibitors, making it one of the largest Indoor Farm Shows in the United States.
In addition to seeing the newest products on the market, visitors can attend free seminars led by industry experts.
View details
Canadian Dairy Xpo
The Canadian Dairy XPO is Canada's largest dairy producer-focused trade show. Connect with world-class speakers and connect with fellow Canadian Dairy industry members.
Join over 300 exhibitors and connect with producers, experts, agriculture machinery and more!
Save the date and visit the Jaylor boot at CDX on April 6th and 7th, 2022.
View details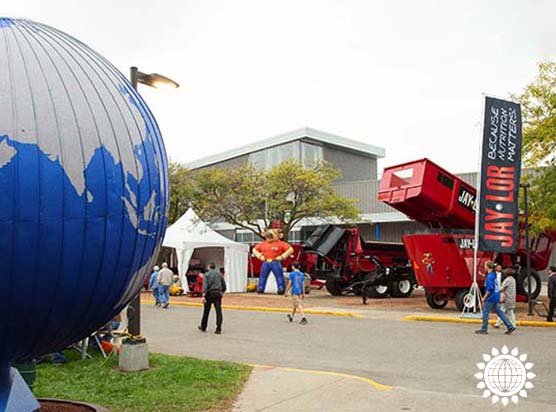 World Dairy Expo
The World Dairy Expo serves as a forum for dairy producers to come together to compete and to exchange ideas, knowledge, technology and commerce. Stop by the Jaylor booth across the Globe and find out why Nutrition Matters.
View details