C130 Construction Dump Wagons
Specifications
Struck Capacity

360ft³ | 10.2m³

Heaped Capacity

690ft³ | 19.5m³

Max Weight Capacity

73100lbs | 33200kg

Box Height

27in | 69cm

Box Floor Length

192in | 488cm

Box Top Length

239in | 607cm

Box Width Front

92in | 234cm

Box Width Rear

96in | 244cm

Overall Height

113in | 287cm

Overall Length

322in | 818cm

Overall Width

121in | 307cm

Loading Height

93in | 236cm

Tongue Style

HD Spring Ride

Dumping Angle

55DEG

Cycle Time

75SEC

Floor Material

AR400

Floor Thickness

3/8in | 9.5mm

Wall Material

AR400

Wall Thickness

1/4in | 6mm

Empty Weight

16,600lbs | 7530kg

Standard Tires

445/65 R22.5 RADIAL (4)

Recommended Tires

800/45 26.5 BIAS (4)

Wheel Assembly

Tandem Walking Beam

Lift Cylinders Type

Twin Double-Acting

Oil From Tractor

3.96GAL | 15L

Recommended Tractor Class

210HP

Pit-Run Gravel Heaped Capacity

64800lbs | 29400kg

Top Soil Heaped Capacity

48000lbs | 21800kg

Wet Sand Heaped Capacity

63100lbs | 28700kg

Beef Manure Heaped Capacity

32400lbs | 14700kg
We have a Jaylor 5575, and it's our second piece of Jaylor equipment. We've only had to do regular maintenance on the machine, which makes using the mixer simple and convenient.
Richard Dean
Ash Grove, Missouri
We chose the Jaylor Wagon because of its lightweight durability, high flotation, ease of maintenance, and load dumping height. Our operators love the fact that there's excellent visibility. They can see around, over and maneuver around easily.

Adam Pagels
Markman Peat
Whether you are excavating sand, hauling stones, stockpiling gravel, or clearing out stumps from a fenceline, the rugged C130 Jaylor Construction Dump Wagon is the simple solution.
Construction operations and other extensively demanding jobs can now take advantage of the greater operator comfort of modern tractor cabs, with speeds up to 45mph (72km/h). Ultimately, greater productivity and lower capital investment translate to reduced operating costs.
Many operators choose the C130 for its lightweight, durability, high floatation, ease of maintenance, and high dump elevation. A low wagon profile allows for great visibility, allowing operators to see around and over obstacles. Operators are able to change the wheelbase of the machine, depending on their specific working conditions; move more material per hour with less fuel and fewer people.
Standard Features
Adjustable Axle
Swivel Ball Hitch
Commercial Brakes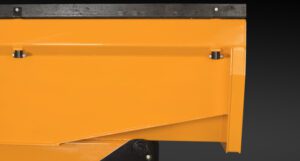 Wood Rail
Guard Rail
HD Raised Hinge
Spring Tongue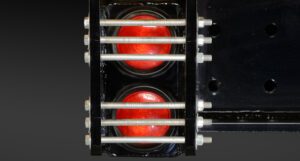 Dump Wagon Taillight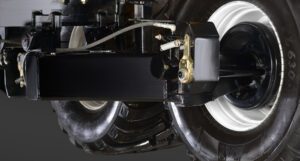 Walking Beam
Features
AR400 Steel Body with extra heavy floor
Double-acting Cylinders for Rapid Box Decent
Heavy Duty Walking Beam Axle
Dual Lift Cylinders for added Power and Stability
7 Position Adjustable Axle
Protected LED Road Lights
Tapered Body for Easy Unloading
Videos
Jaylor: Construction Dump Wagon
Markman Peat Corp: Jaylor C124 Dump Wagons for High Flotation