Quad Auger
H1650 Quad Auger Mixer
Specifications
Capacity

650ft3 | 18.4m3

Ration Capacity

19500lbs | 8850kg

Box Weight

16000lbs | 7250kg

Box Height

76in | 193cm

Box Length

209in | 531cm

Box Width

94in | 239cm

Overall Height On Typical Truck

121in | 307cm

Overall Length On Typical Truck

299in | 760cm

Overall Width On Typical Truck

102in | 259cm

Recommended Truck Engine

260 HP

Variable Auger Speed

4-26 RPM

Auger Drive System

Hydrostatic

Number Of Optional Knives

36

Top Auger Thickness

1/2in | 12.7mm

Lower Auger Thickness

5/8in | 16mm

Discharge Height On Typical Truck

52in | 132cm

Door Opening Width

48in | 122cm

Floor Thickness

1/4in | 6mm

Drum Wall Thickness

1/4in | 6mm

Rear Axle Requirement

32000lbs | 14500kg

Front Axle Requirement

11000lbs | 5000kg
Warranty
Industry Leading
Having a 13,000 head feedlot means we throw a lot at our Jaylor mixer. We use french fries in our feed, and the Jaylor 51250HD TMR Mixer gives us the best consistency of mix and vehicle maneuverability.

Piet Heger
Kasko Cattle Co Ltd.
Jaylor's Horizontal Quad Auger TMR Mixers are designed by cattlemen for cattlemen. The H1650 is ideal for large farms or small feedlots preferring a single axle truck. Optional Ribbon Augers help to increase capacity by 10-20% (by weight), while decreasing the horse-power requirements and fuel consumption (reduced mix times and fuel savings up to 1 Gal/hour). This, along with our OrbitEvo intelligent controller will allow you to finish feeding sooner without compromise.
Standard Features
Patented Ribbon Augers
Hydrostatic Planetary Drive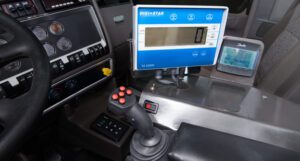 Single Joystick Control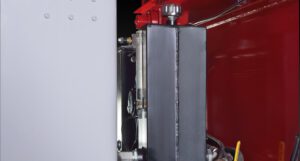 Hydraulic Reservoir
Heavy Duty Construction
Oil-resistant Door Seals
Gravity Discharge Chute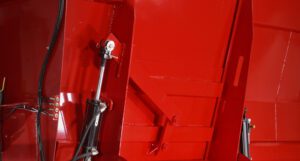 High Capacity Door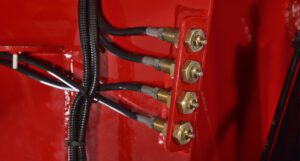 Central Grease Ports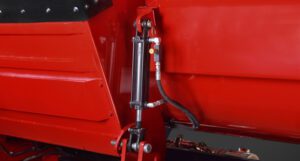 Adjustable Chute Control
Remote Display & LED Lights
Smart Control System
Oil Bath Auger Drive
View All
Features
Heavy Duty Planetary Drive
OrbitEvo 6520 Intelligent Controller
Advanced Joystick Control
Simple Gravity Discharge Chute with Magnet
Robust 30,000lbs Load Cells
Auger Drive Oil Bath with Access Doors
Heavy Duty Chain Tensioners
Durable Hydrostatic Pump with Flange
View All