Vertical - TMR Mixers
5750HD TMR Twin Auger
Specifications
Capacity 12" Extension

740ft³ | 21.0m³

Capacity 16" Extension

780ft³ | 22.1m³

Weight

15500lbs | 7000kg

Height

120in | 305cm

Length

290in | 737cm

Drum Width

91in | 231cm

Pto Speed

1000 RPM

Minimum Hp

125 HP

Auger Speed

38 RPM

Number Of Knives

18

Auger Flighting Thickness

3/4in | 19mm

Max Discharge Height

66in | 168cm*

Conveyor Width

36in | 91cm

Door Opening Width

42in | 107cm

Floor Thickness

3/4in | 19mm

Drum Wall Thickness

1/4in | 6mm

Standard Tires

435/50R19.5 (4)

Wheel Assembly

Walking Beam
* with optional 72" conveyor
Warranty
Industry Leading
Our Jaylor 5850 Mixer is the fifth Jaylor Mixer we've owned. We like to keep current with the latest technology, and the consistent mix and feed from the machine keep us coming back. Choosing anything else would be a step backward for us.
Peter Armstrong
Armstrong Manor Farm
Following the purchase of our Jaylor 5425 mixer, cows have increased the rate of fat production, and they are much healthier. As a result, calving is more successful and previous challenges are virtually absent.
Guillaume Laroche
Rochela Ferme
Built for some seriously heavy loads this model incorporates our heavy duty undercarriage and the ever-popular 5750 mixer size. Along with tire options there's no ration out there this beast of a mixer can't carry. Mixes up to 2, 5×6 or 3, 4×5 round bales per load (3,550 lbs/1,610 kg of hay equivalent). Jaylor HD twin-auger mixers are designed to carry heavier loads and operate over rougher terrain than standard twin-auger mixers. Recommended to feed 150 head of dairy cattle, or 185 beef cows 740 adult sheep/goats per load per day, depending on ration composition.
Standard Features
Square Cut Auger with Sloped Top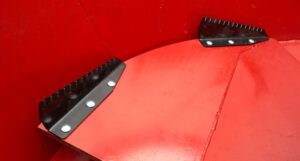 Slide Plate Technology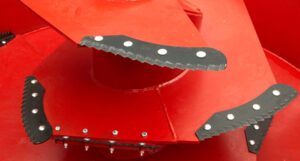 Tungsten Carbide Coated Knives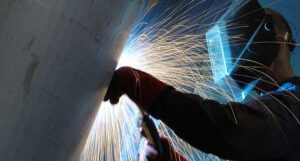 Welded Mixing Chamber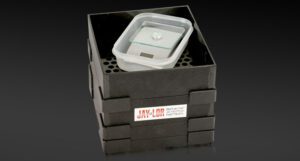 Shaker Box
Mixer Level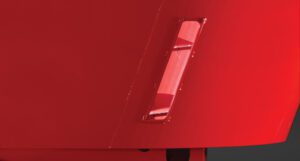 Mix Viewing Window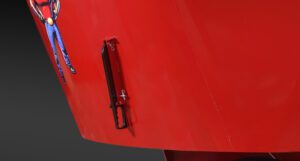 2 Restrictor Blades
Rapid Discharge Door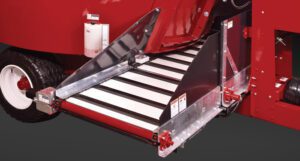 Galvanized Discharge Conveyor
Heavy Duty Hubs
Heavy Duty Walking Beam Axle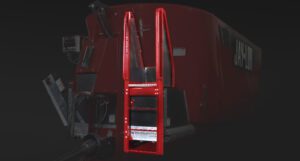 Ladder and Platform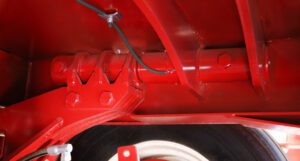 5 Point Weigh System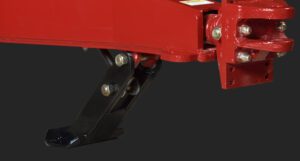 Heavy Duty Hydraulic Jack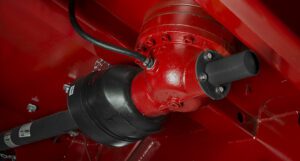 Planetary Gearbox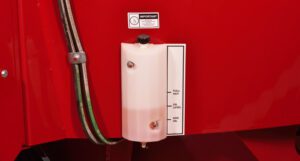 Easy View Oil Reservoir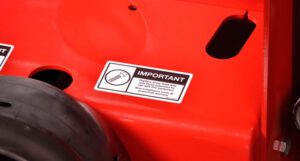 Shear Bolt Protection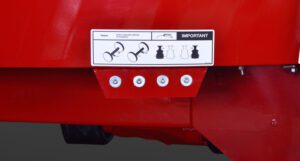 Central Greasing Bank
View All
Optional Features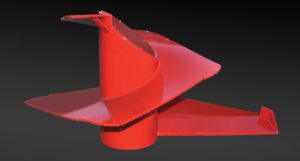 Angling Blade Auger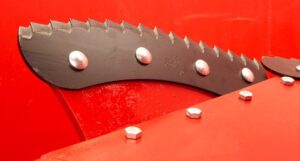 Alexander Knives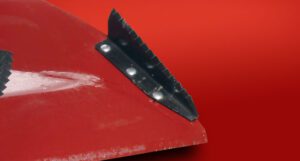 Vertical Knives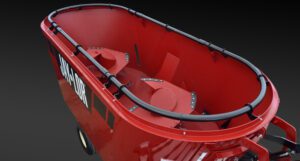 Hay Ring
16″ Plastic Extension Upgrade
Rear Door
Corner Door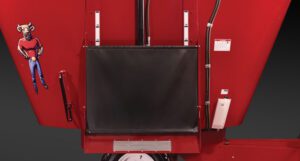 Center Side Door
3′ Conveyor
Door Chute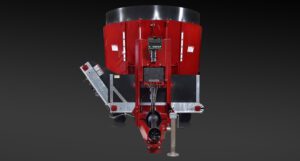 Discharge Conveyor, Left or Right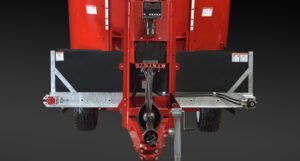 Dual Discharge Flat Conveyor
Flip-Up Conveyor
8' 6" Telescopic Conveyor
Discharge Magnet
Rubber Flap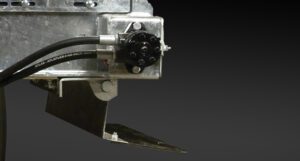 Dual Conveyor Boot
Fenders
Hydraulic Brakes
Pneumatic Brake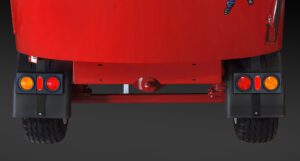 Road Light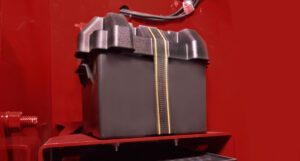 Battery Mount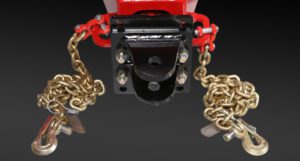 Safety Chains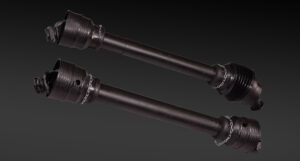 #8 Constant Velocity PTO
2 Speed Transmission
Remote Transmission Shifter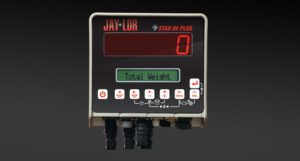 STAD 04 PLUS² Indicator Upgrade
WIN SCALE² Indicator Upgrade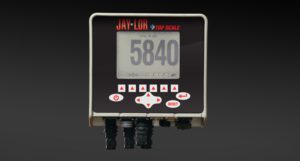 TOP SCALE IC Indicator Upgrade
Cab Remote Display
Weight Repeater Remote Display
Alphanumeric Remote Display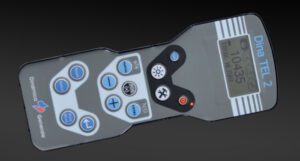 Dina-Tel 2 for Full display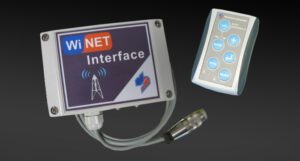 Wi-Net Modem
P2P Major Functions Remote
Mixer Control by Office PC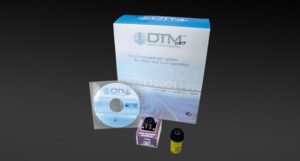 Software For Mixer & Feeding Management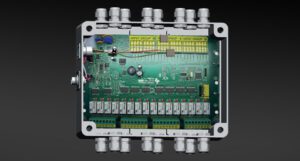 Motor Controller Automate Mixer Operation
View All
Features
Sloped top Square-Cut Auger
5-Point Weigh system with DG500 Indicator
Heavy Duty Axles, Hubs and Bearings
Heavy Duty Adjustable Cast Hitch
Shake box for Mix Testing
Structurally Reinforced Frame
HD Tandem Axle walking Beam
Videos
Jaylor: Welcome to TMR Mixer Feeding
Robey Farms: 2500 Head Dairy in KY running 7 Jaylor TMR Mixers