C124 Construction Dump Wagons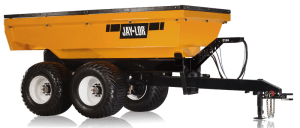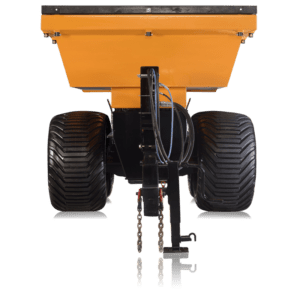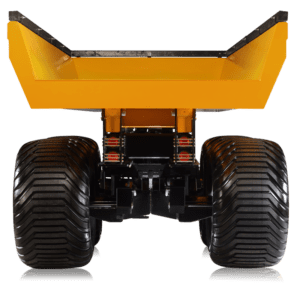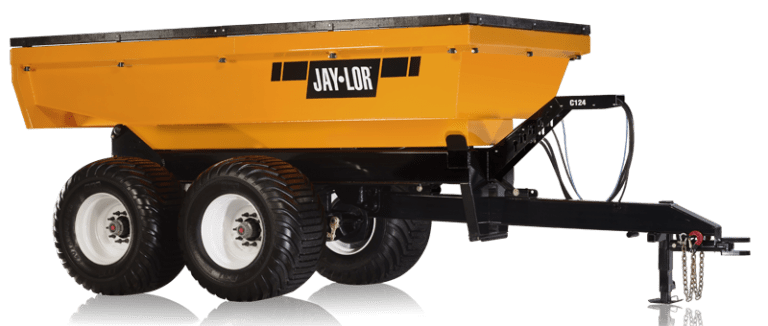 Specifications
Struck Capacity

300ft³ | 8.5m³

Heaped Capacity

470ft³ | 13.3m³

Max Weight Capacity

60400lbs | 27400kg

Box Height

34in | 86cm

Box Floor Length

144in | 366cm

Box Top Length

191in | 485cm

Box Width Front

68in | 173cm

Box Width Rear

72in | 183cm

Overall Height

96in | 244cm

Overall Length

274in | 696cm

Overall Width

107in | 272cm

Loading Height

96in | 244cm

Tongue Style

HD Spring Ride

Dumping Angle

55DEG

Cycle Time

55SEC

Floor Material

AR400

Floor Thickness

3/8in | 9.5mm

Wall Material

AR400

Wall Thickness

1/4in | 6mm

Empty Weight

14,400lbs | 6530kg

Standard Tires

445/65 R22.5 RADIAL (4)

Recommended Tires

700/40 22.5 BIAS (2)

Wheel Assembly

Tandem Walking Beam

Lift Cylinders Type

Twin Double-Acting

Oil From Tractor

2.64GAL | 10L

Recommended Tractor Class

170HP

Pit-Run Gravel Heaped Capacity

48700lbs | 22100kg

Top Soil Heaped Capacity

36100lbs | 16400kg

Wet Sand Heaped Capacity

46600lbs | 21100kg

Beef Manure Heaped Capacity

24300lbs | 11000kg
We have a Jaylor 5575, and it's our second piece of Jaylor equipment. We've only had to do regular maintenance on the machine, which makes using the mixer simple and convenient.
Richard Dean
Ash Grove, Missouri
We chose the Jaylor Wagon because of its lightweight durability, high flotation, ease of maintenance, and load dumping height. Our operators love the fact that there's excellent visibility. They can see around, over and maneuver around easily.

Adam Pagels
Markman Peat
The C124 Construction Dump Wagon is designed to outperform in the toughest conditions. Our unique dual-double-acting cylinder configuration provides exceptional stability while requiring less oil volume than conventional multi-stage cylinders. Material easily flows out due to the aggressive body taper, often emptying the wagon in less than 20 seconds.
The box is constructed from AR400 steel, fully welded and reinforced through the engineered monocoque body. Jaylor is a class of its own when it comes to durability and never compromising payload-to-weight ratio. Fatigue-beating tongue suspension and unsurpassed visibility of shallow tapered sidewalls help you keep material and profits flowing.
After watching the Jaylor C124 Dump Wagon in action, you'll see firsthand why we say "Because Simplicity Matters."
Standard Features
Adjustable Axle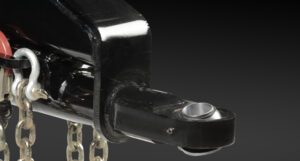 Ball Hitch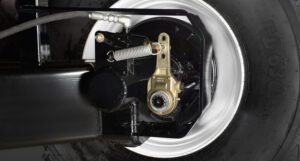 Dump Wagon Brakes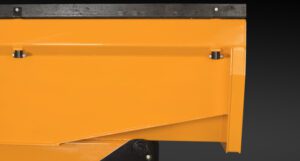 Wood Rail
Dump Wagon Hinge
Dump Wagon Spring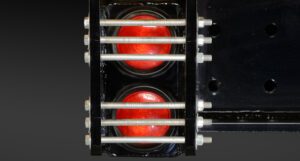 Dump Wagon Taillight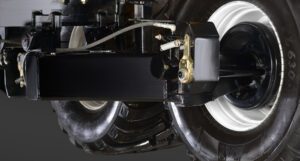 Walking Beam
Features
AR400 Steel Body with extra heavy floor
Heavy Duty Walking Beam Axle
Dual Lift Cylinders for added Power and Stability
Double-acting Cylinders for Rapid Box Decent
Protected LED Road Lights
7 Position Adjustable Axle
Tapered Body for Easy Unloading
Videos
Jaylor: Construction Dump Wagon
Markman Peat Corp: Jaylor C124 Dump Wagons for High Flotation