Mini TMR Mixers
5100 Stationary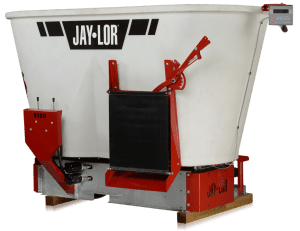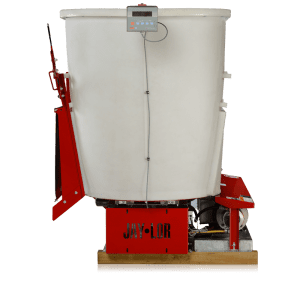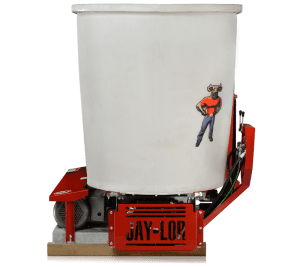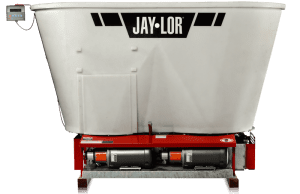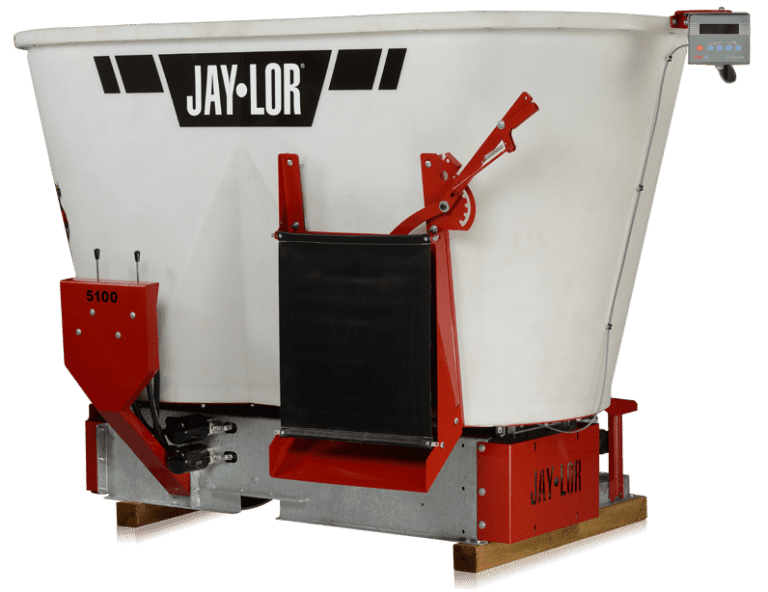 Specifications
Capacity No Extension

91ft³ | 2.58m³

Weight

1850lbs | 839kg

Height

69in | 1.75m

Width

55.5in | 1.41m

Length

101.5in | 2.58m

Number Of Knives

26

Drum Material

Polyethylene

Drum Thickness

0.43in | 10.9mm

Door Width

18in | 45.7cm

Door Height

22in | 55.9cm

Discharge Height

12in | 30.5cm

Frame

Galvanized Steel

Standard Drive

(2) 1-Phase 10 HP Electric Motors

Scale System

DG STAD 02
Our Jaylor does a better job of consistently mixing our combination of hay, corn silage and wet distillers than any other mixer. We love it. It does a fabulous job.

Brandt Willer
Willer & Ekern Farms
With our Jaylor Feed Cart Mixer, I like how I know what I'm feeding with the scale. Before, it was a guessing game. Now, I get a consistent mix and measurements.
David deKleer
deKleer Farm
The 5100 Stationary Mixer provides added versatility for both small herd operators and special diet needs on large herd operations. It is recommend to add the dry hay (or baleage) first, and then add the finer ingredients like corn, distillers, liquid nutrients, etc. True TMR in a small package is finally possible.
Standard Features
Patented Square Cut Auger
Adjustable Discharge Door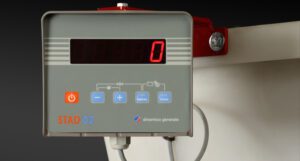 Stad 02 Scale Indicator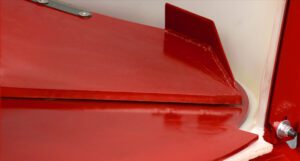 Steel-Reinforced Floor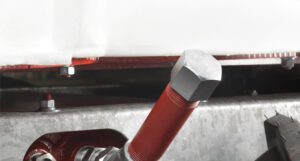 Protected Hydrostat System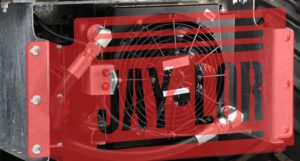 Automatic Cooling Fan
Simple Control Systems
Electric Motor Single Phase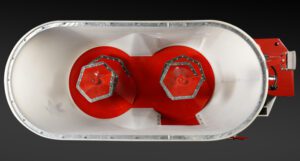 Durable Polyethylene Drum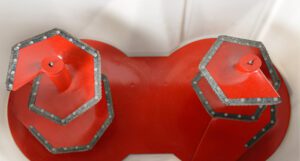 Patented Square Cut Auger – Top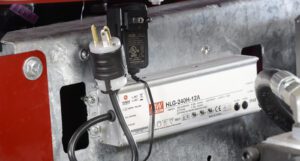 120vAC Power Supply
View All
Features
Two 10HP Single Phase Motors 230VAC
Twin Square-Cut Auger Optimized for Baleage
5-Position Adjustable Manual Door with Chute
4-Point Weigh System with Stad04 Indicator
Stainless-steel Angling Blades
Galvanized Steel Frame and Undercarriage
Manual Hydraulic valve for Auger Control
Polyethylene Drum with ¼" Steel Floor
Powerful 500cc Hydraulic Auger Motor
Compact and Robust Hydrostatic System
Videos
Jaylor 5150 TMR Mixer Dairy Ration Demo
Jaylor 5050 Mini TMR Mixer: De Kleer Family Sheep Farm Prepares a Consistent Ration
5050 Self Propelled Mini TMR Mixer Demo