Mini TMR Mixers
5050 Truck Mount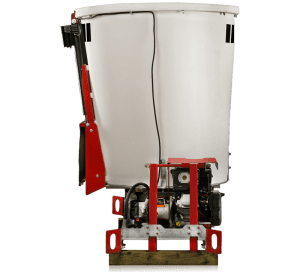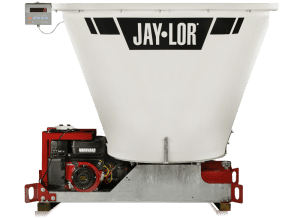 Specifications
Capacity No Extension

50ft³ | 1.42m³

Weight

1000lbs | 455kg

Height

68in | 1.73m

Width

49in | 1.25m

Length

83in | 2.11m

Number Of Knives

13

Drum Material

Polyethylene

Drum Thickness

0.43in | 10.9mm

Door Width

18in | 45.7cm

Door Height

22in | 55.9cm

Discharge Height

12in | 30.5cm

Frame

Galvanized Steel

Standard Drive

13 HP Honda Gas Engine

Starting System

Electric 12VDC

Scale System

DG STAD 02
Our Jaylor does a better job of consistently mixing our combination of hay, corn silage and wet distillers than any other mixer. We love it. It does a fabulous job.

Brandt Willer
Willer & Ekern Farms
With our Jaylor Feed Cart Mixer, I like how I know what I'm feeding with the scale. Before, it was a guessing game. Now, I get a consistent mix and measurements.
David deKleer
deKleer Farm
The 5050 Truckmount is designed to process small hay bales, forages, and other ingredients; then cut and mix a consistent, nutritious TMR. The small TMR Mixer is perfect to strap the deck of a pickup and deliver supplemental feed out in the pasture. The simple remote control lets the driver operate the door (up/down) and auger (on/off) from the cab.
Standard Features
Patented Square Cut Auger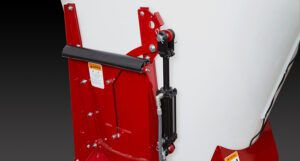 Hydraulic Door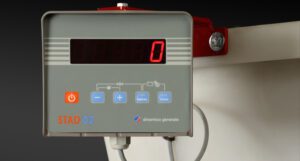 Stad 02 Scale Indicator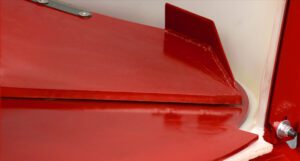 Steel-Reinforced Floor
Easy Load, Open Topped Drum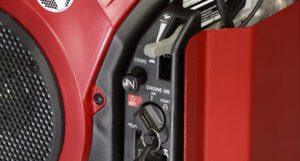 Honda Engine Option 1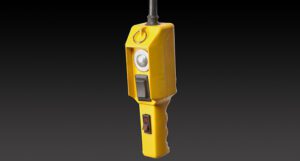 Remote Control
Electric Operated Door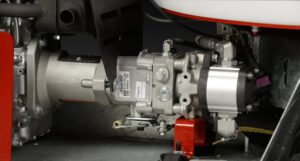 Hydrostatic Pump
Features
Honda 13HP Gas Engine with Electric Start
Easily Installed on a Flatbed Pickup
Hydraulic Door with Discharge Chute
4-Point Stad 02 Weigh System Standard
Wired Remote Control for Auger & Door
Galvanized Steel Frame for Longevity
Polyethylene Drum with Steel Reinforced Floor
Underframe Tie-Down Mounting Brackets
Sloped top Square-Cut Auger
Stainless-steel Angling Blades
Videos
Jaylor 5050 Mini TMR Mixer: De Kleer Family Sheep Farm Prepares a Consistent Ration
Jaylor: Skid Steer Mini TMR Mixer Demo