Mini TMR Mixers
5050 Skid Steer
Specifications
Capacity No Extension

50ft³ | 1.42m³

Weight

1100lbs | 500kg

Height

74in | 1.87m

Width

58in | 1.47m

Length

80in | 2.03m

Number Of Knives

13

Drum Material

Polyethylene

Drum Thickness

0.43in | 10.9mm

Door Width

18in | 45.7cm

Door Height

22in | 55.9cm

Discharge Height

12in | 30.5cm

Frame

Galvanized Steel

Standard Drive

630cc Hydraulic Motor

Scale System

DG STAD 02
Our Jaylor does a better job of consistently mixing our combination of hay, corn silage and wet distillers than any other mixer. We love it. It does a fabulous job.

Brandt Willer
Willer & Ekern Farms
With our Jaylor Feed Cart Mixer, I like how I know what I'm feeding with the scale. Before, it was a guessing game. Now, I get a consistent mix and measurements.
David deKleer
deKleer Farm
Powered off the skid steer or tractor hydraulics this mini TMR mixer make short work of a ration for your maternity pens, fresh cows, experimental group or weaned calves. Small ruminant farmers have found the 5050 Skid Steer model to be the ideal solution to upgrading to a true TMR, along with all the benefits of a Total Mixed Ration.
Standard Features
Patented Square Cut Auger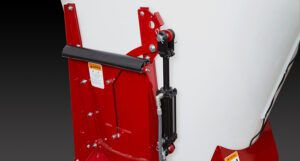 Hydraulic Door
Stad 02 Scale Indicator & Remote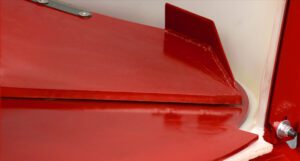 Steel-Reinforced Floor
Integrated Battery Charge Indicator
Optional Features
Swivel Wheel Attachment
Features
Powerful 630cc Hydraulic Motor
Hydraulic Door with Discharge Chute
4-Point Stad 02 Weigh System Standard
Integrated 12V Scale Battery & Wall Charger
Runs off 1 Set of Hydraulics
Wired Door Remote Control
Sloped top Square-Cut Auger
Stainless-steel Angling Blades
Galvanized Steel Frame for Longevity
Polyethylene Drum with ¼" Steel Floor
Videos
Jaylor: Skid Steer Mini TMR Mixer Demo
5050 Self Propelled Mini TMR Mixer Demo