Mini TMR Mixers
5050 Self Propelled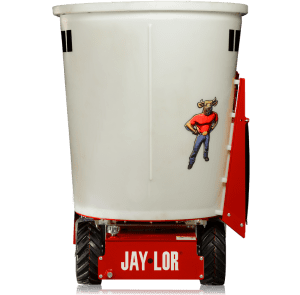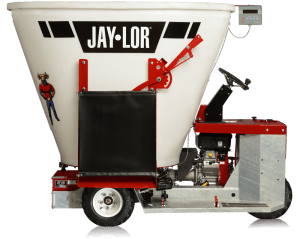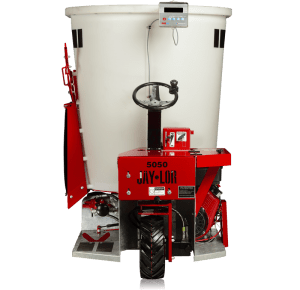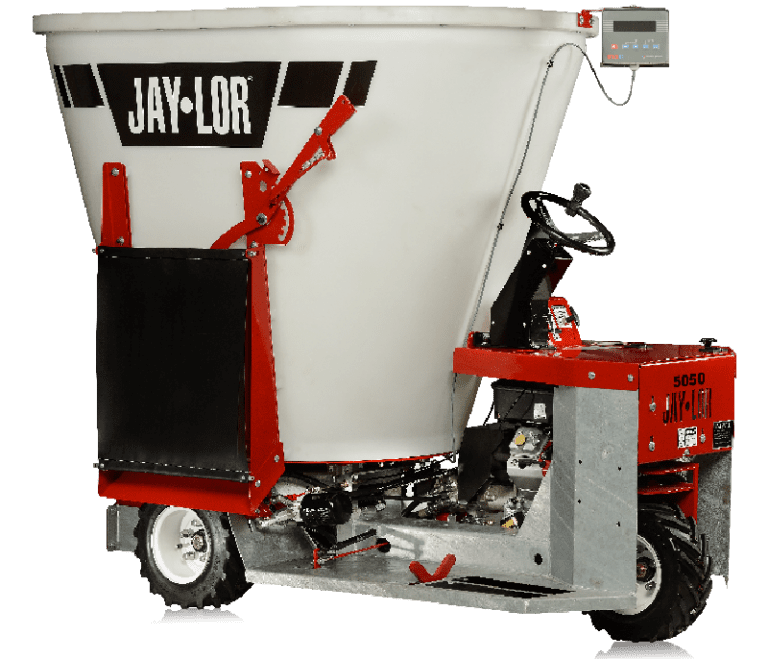 Specifications
Capacity No Extension

50ft³ | 1.42m³

Weight

1300lbs | 590kg

Height

69in | 1.75m

Width

46in | 1.17m

Length

94in | 2.39m

Number Of Knives

13

Drum Material

Polyethylene

Drum Thickness

0.43in | 10.9mm

Door Width

18in | 45.7cm

Door Height

22in | 55.9cm

Discharge Height

13in | 33.0cm

Frame

Galvanized Steel

Standard Tires

16X6.50-8 4PR (3)

Standard Drive

Vanguard or Honda Gas Engine*

Starting System

Electric 12VDC

Scale System

DG STAD 500
* 16 HP Vanguard or 13HP Honda Gas Engine
Our Jaylor does a better job of consistently mixing our combination of hay, corn silage and wet distillers than any other mixer. We love it. It does a fabulous job.

Brandt Willer
Willer & Ekern Farms
With our Jaylor Feed Cart Mixer, I like how I know what I'm feeding with the scale. Before, it was a guessing game. Now, I get a consistent mix and measurements.
David deKleer
deKleer Farm
Go off-road with this all-wheel drive, hydrostatic powered system which allows the mixer to be easily manoeuvred in tight alley ways. Small ruminant farmers have found the 5050 Self-Propelled to be the ideal solution to upgrading to a true TMR, along with all the benefits of a Total Mixed Ration, without the additional overhead of another tractor. Get your ration started today by calling your local Jaylor dealer.
Standard Features
Patented Square Cut Auger
Auger Control Console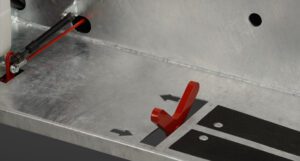 Foot Drive Control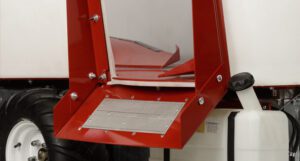 Magnet Chute
Adjustable Discharge Door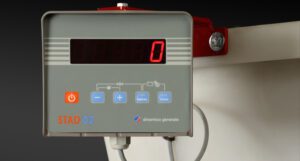 Stad 02 Scale Indicator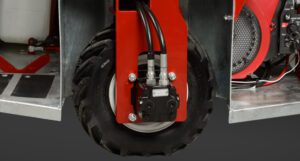 Steering Tire on Self-Propelled Model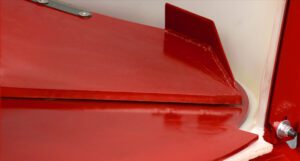 Steel-Reinforced Floor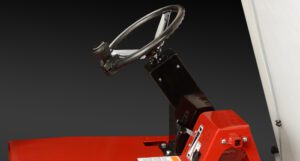 Steering Wheel – Zero Turn Design
Easy Load, Open Topped Drum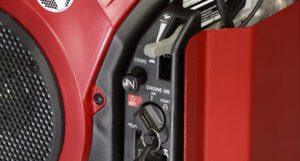 Honda Engine Option 1
Vanguard Engine Option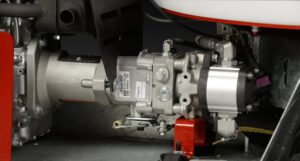 Hydrostatic Pump
View All
Features
Vanguard Gas Engine with Electric Start
Square-Cut Auger Optimized for Baled Silage
Polyethylene Drum with Steel Reinforced Floor
Galvanized Steel Frame and Undercarriage
Manual Door with Discharge Chute
Control cluster with Electric Auger switch
Dedicated Wheel and Auger Hydrostatic Pumps
Pedal Control for Braking, Direction & Speed
Zero Turn Maneuverability
4-Point Weigh System Standard
Videos
Jaylor 5050 Mini TMR Mixer: De Kleer Family Sheep Farm Prepares a Consistent Ration
5050 Self Propelled Mini TMR Mixer Demo